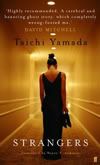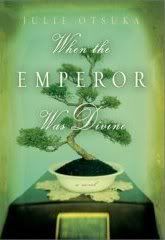 I finished my first two books for the challenge:
Strangers
by Taichi Yamada and
When the Emperor was Divine
by Julie Otsuka.
I don't think I could have loved
When the Emperor was Divine
any more. It tells the story of a nameless Japanese-American family that is sent to an internment camp during World War II, and it's a sad, subtle and very moving book. The writing is absolutely perfect. Julie Otsuka managed to convey powerful emotions while remaining gentle and restrained. You can read my full review
here
.
I have somewhat mixed feelings about
Strangers
. A ghost story set in modern Tokyo,
Strangers
is very haunting and atmospheric. I loved it until the last few chapters, but I was somewhat taken aback by the twist at the end. My review can be found
here
.